Trusted Results
ISO 17025: 2017 accredited and validated testing services. Registered with the FDA, GDUFA, and cGMP compliant.
Best in Class
Fastest standard turnaround service ⌄
Unparalleled turnaround times: 3 days standard
Same-day results available Monday through Friday
Fast and concise reports
See individual ID Services for specific turnaround times.
Personal Service
Technical experts are always on hand to answer questions

Quick answers means less time waiting
Bulk, and standing order pricing available for our most popular services. Email us to find out more.
CSPs
Compounding sterile preparations must be in compliance with USP <797> standards. We help you ensure you maintain compliance.
Food & Beverage
We help you maintain your quality control standards and give you the confidence of knowing exactly what is in your processes.
Brewing
Our routine lab testing services ensure your brewing area is clear of contaminants that may foul your final product.
Probiotics
For QC control, our lab enumeration services help you confirm consistency of your probiotics from lot to lot. Monitor microbial communities, or try our phenotyping services to optimize your final product.
Cosmetics
Protect your products, protect your brand by identifying microbial contaminants.
Pharmaceuticals
Whether you are working with finished drugs or raw materials, quality verification testing is your strongest asset in establishing product quality and consistency. Enumeration and identification services are available for establishing comparison and quality benchmarks.
Microbial Identification
Biolog for
Identification Services
For decades our lab has set the industry standards—we developed and refined many identification techniques that have become today's standards.
ENUMERATION: TOTAL PLATE COUNT
Regarding food safety & probiotics, enumeration is essential for product quality.
Ensuring potency and accuracy can give you an edge over the competition. By offering enumeration testing or total plate count services (TPC), we ensure the bases are covered to determine viability and identity.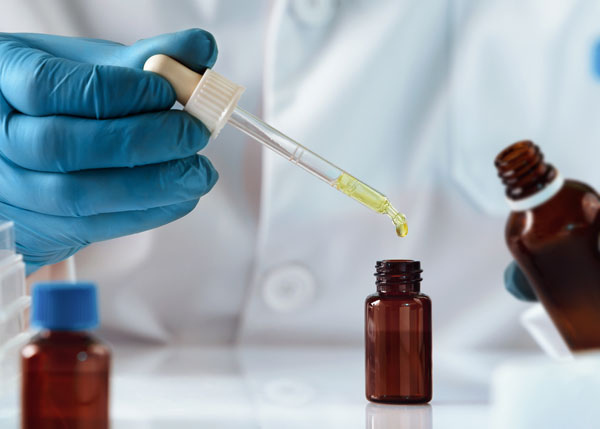 USP <797> Testing
Ensuring Compliance with Industry Standards
We assist you in achieving and maintaining compliance
with USP <797> standards, ensuring the safety and quality
of pharmaceutical and healthcare products.
– Bacterial enumeration and identification
– Fungal enumeration and identification
– Gloved fingertip bacterial sampling
– Media fill test
EXCITING NEW SERVICES
Biolog for
Phenotyping Services
Not only has Biolog Lab Services moved to a shiny new lab in Newark, DE, but we are now offering phenotypic identification and analysis services.
We use our newest innovation, the Odin™ platform, combined with Phenotype MicroArrays will help you classify and differentiate metabolism and respiration from biomass production (if that's important to you). We customize the experimental conditions for your specific strains and meticulously gather the data, which is summarized in a detailed report.
Our phenotyping services offer a classic and reliable method to characterize microbial strains. What's more, with our multiomic approach, you can be confident in obtaining the precise identification you seek.